Christmas, Hanukkah and the Holidays are approaching fast! Give the gift of fly fishing to your friends and family and they will love you even more! Click our gift card/gift certificate page for more information.
Expedition Outfitters is a
Texas Parks and Wildlife
Certified Outfitter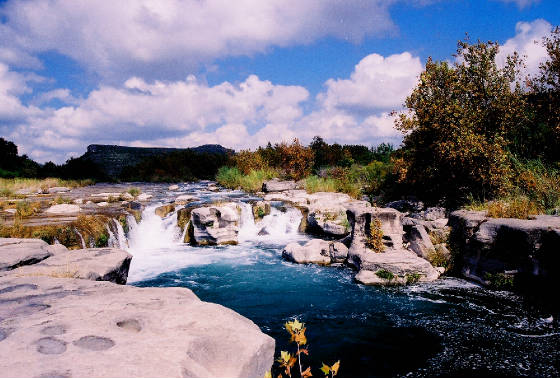 Dolan Falls Devils River Texas
Expedition Outfitters provides Guided Fly Fishing Raft Trips on Texas Hill Country Rivers near Austin, San Antonio and New Braunfels Texas. We float and fish the upper and lower Guadalupe River, San Marcos River, Devils River, Llano River, and other spring fed streams. Our trips target Guadalupe River Rainbow Trout, Largemouth and Smallmouth Bass, Striped Bass, Rio Grande Cichlids, Carp, Sunfish and Long Nose Gar. We also offer Fly Fishing Classes, Lessons and Instruction. Our expert Fly Fishing Guides are full time professionals with many years of experience leading expeditions in Texas, Colorado, Wyoming and Montana.
We utilize 14 foot "Aire" and "Outcast" brand whitewater rafts that are customized for fly fishing. They are comfortable boats with swivel seats and backrests. They have stable, hard, casting platforms for the clients to stand on; and the guide sits in the center and rows the boat. The anchor system allows us to position and hold the boat, so the fisherman gets the best shot at trophy waters. We provide all equipment and instruction. We welcome beginners and experts alike! Please note: All of our fishing trips are catch and release only with flies and artificial lures only.
Click the link below and "Like" our new Facebook page and receive insider tips!
Starting in November each year, The Guadalupe River Chapter of Trout Unlimited "GRTU," stocks thousands of full sized rainbow trout in the "Trophy Trout Special Regulation Zone." These fish are not fingerlings! Many of these fish are in the three to four pound class. Expedition Outfitters supports the efforts of the largest Trout Unlimited Chapter in the world! Go to:
www.grtu.org
to join this great conservation organization. Also please visit Trout Unlimited's "National" website:
www.tu.org
Expedition Outfitters has Trout Unlimited Endorsed Guides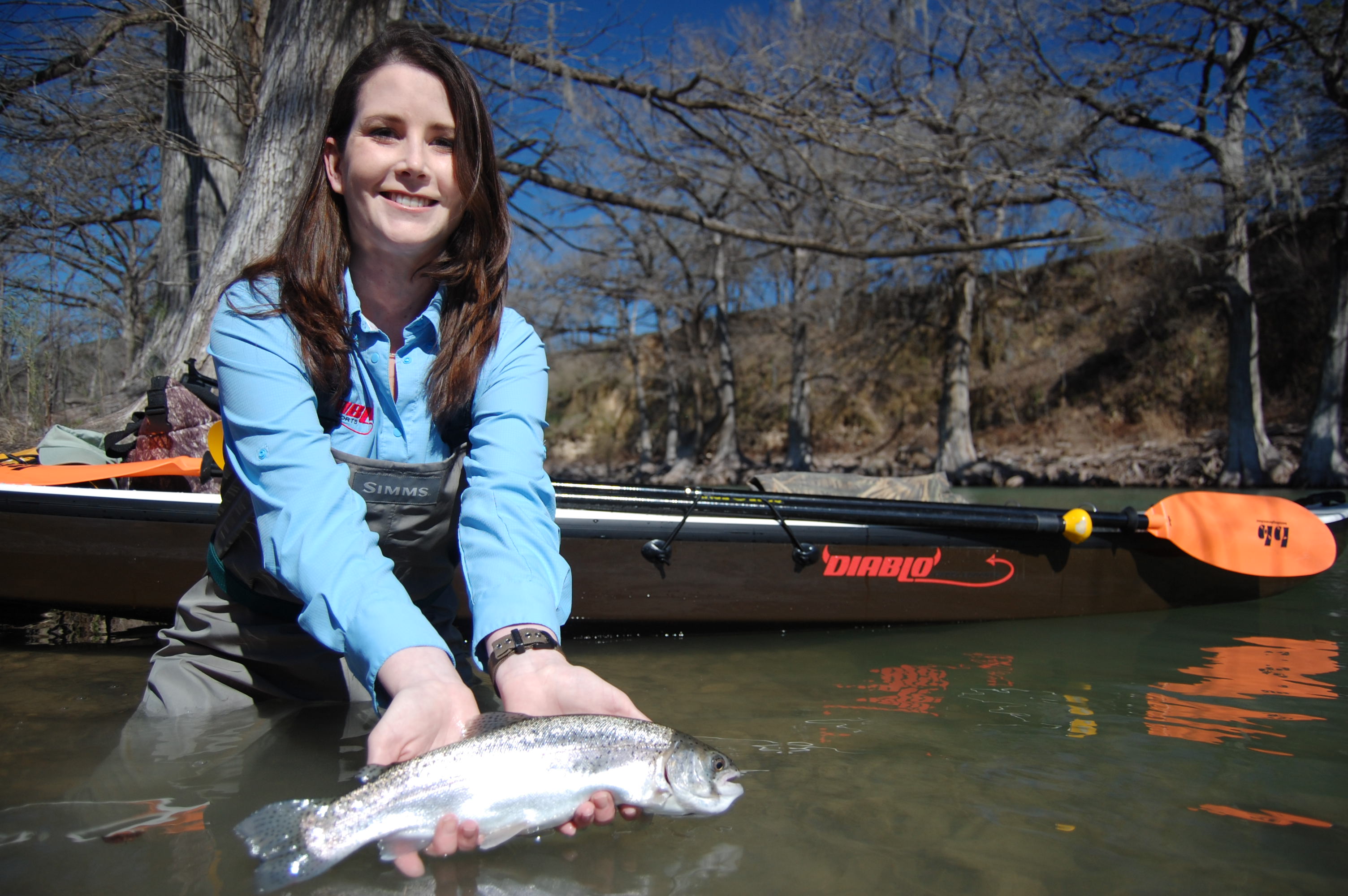 Megan Mandigo Flemons of Diablo Paddlesports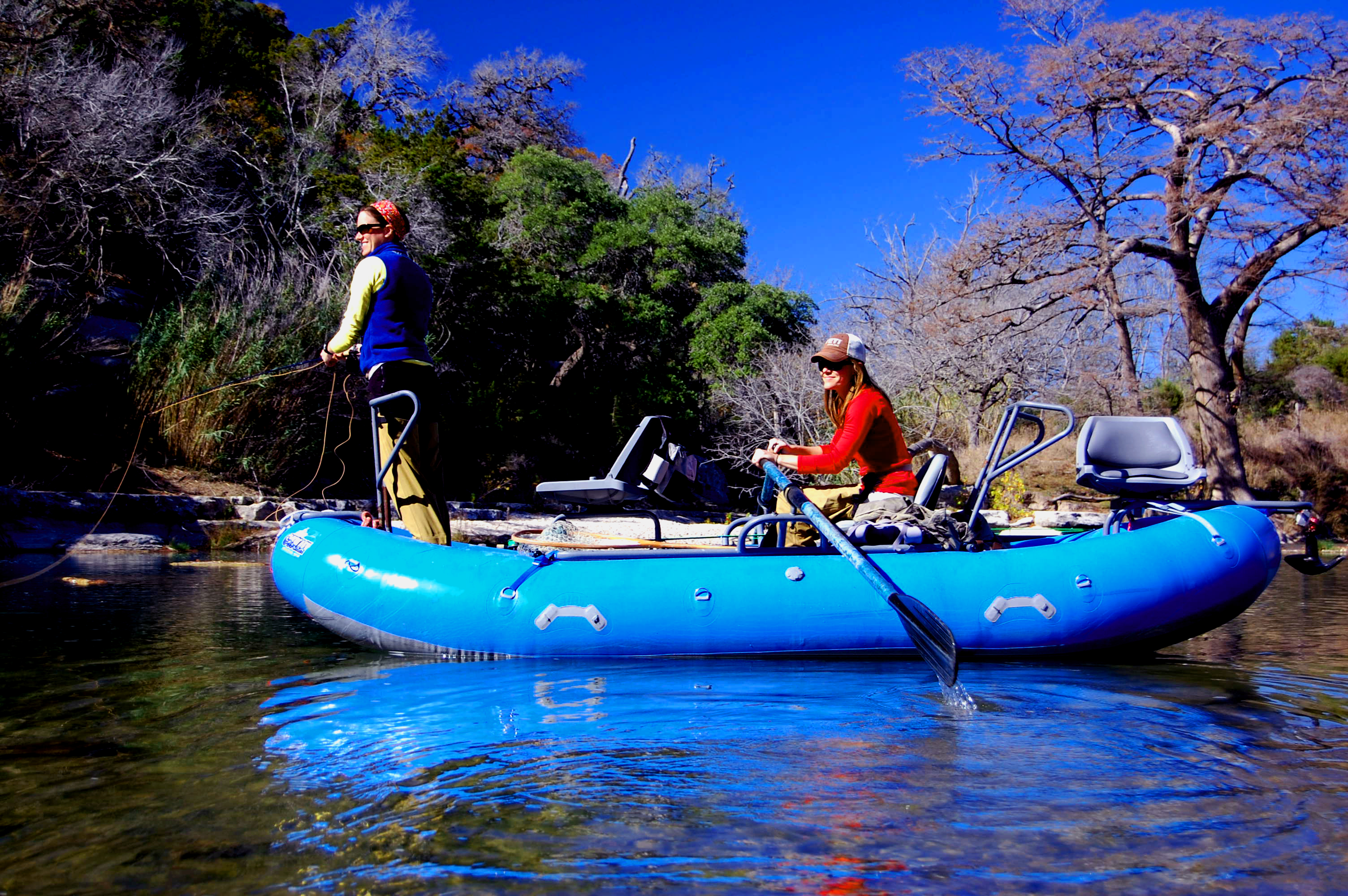 Guadalupe Fishing Guides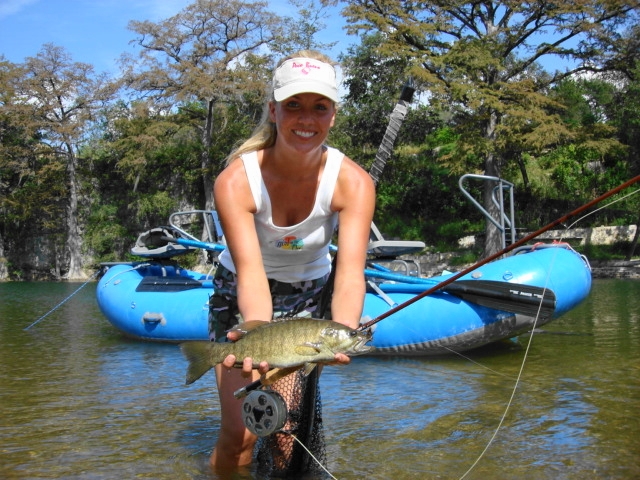 Guadalupe River Fly Fishing Guides
Do you want to go to the Devils River, but hate the long drive from Austin or San Antonio? It's only 1.5 hours when you hire our bush plane. Our expert pilots will deliver you and guests, to one of our ranches. See the Devils River Canyon along the way. Even if you drive here, you can still book a fixed wing or helicopter tour of the Devils, or Pecos River Canyons.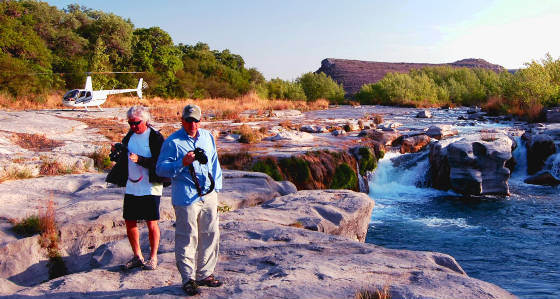 Al Perkinson with Costa and Mark McGarrah on Devils River Helicopter Tour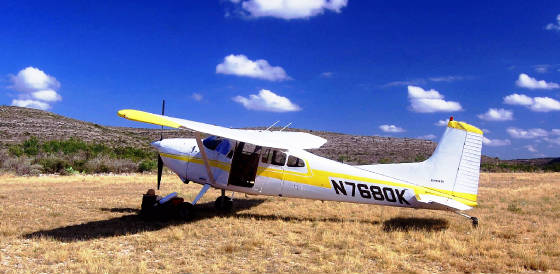 Cessna 180 Bush Plane at San Pedro Ranch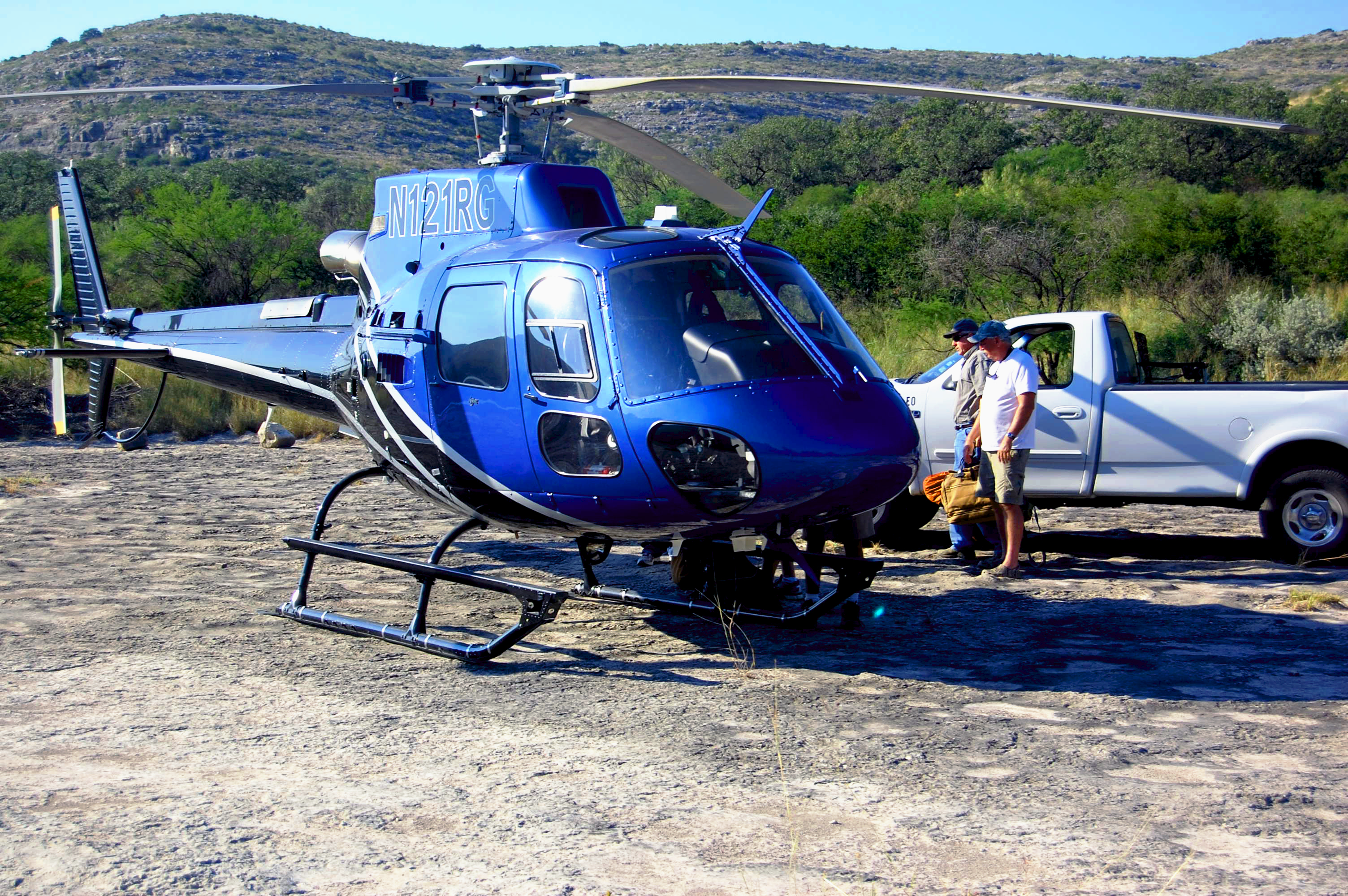 Our Guests Departing for Houston and Devils River Canyon Tour
Click the link directly below to access our mobile friendly site:
http://m.expedition-outfitters.net
Contact us:
Phone: 210-602-9284
Expedition Outfitters
9751 River Road # B
New Braunfels, TX 78132





PayPal offers six months financing for your fishing trip. Ask us to email you a PayPal invoice and choose the "PayPal Credit" option. We get paid right away and you can take your time with easy payments. Note: We also take credit card payments over the phone.